MKK LAB
Clinical Microfluidics
Overview and Mission
We are a multi-disciplinary lab, combining microfluidic, molecular biology and material science expertise. Our mission is to develop clinically and industrially-relevant novel micro and meso-scale fluidic technologies for a radical and sustainable new approach to medical sample preparation, instantly preserving biomarker integrity and reducing the time to result for critical tests. We have been working for many years with circulating cell-free DNA (cfDNA), in applications such as non-invasive prenatal testing, cancer diagnostics, organ transplant monitoring, organ injury and infectious disease diagnostics. Interdisciplinary Research
Multidisciplinary collaboration is increasingly recognised as a vital component of the conduct of research and providing healthcare. We are a unique blend of engineers, biologists, and clinicians working together to develop innovative solutions using microtechnologies for emerging healthcare applications.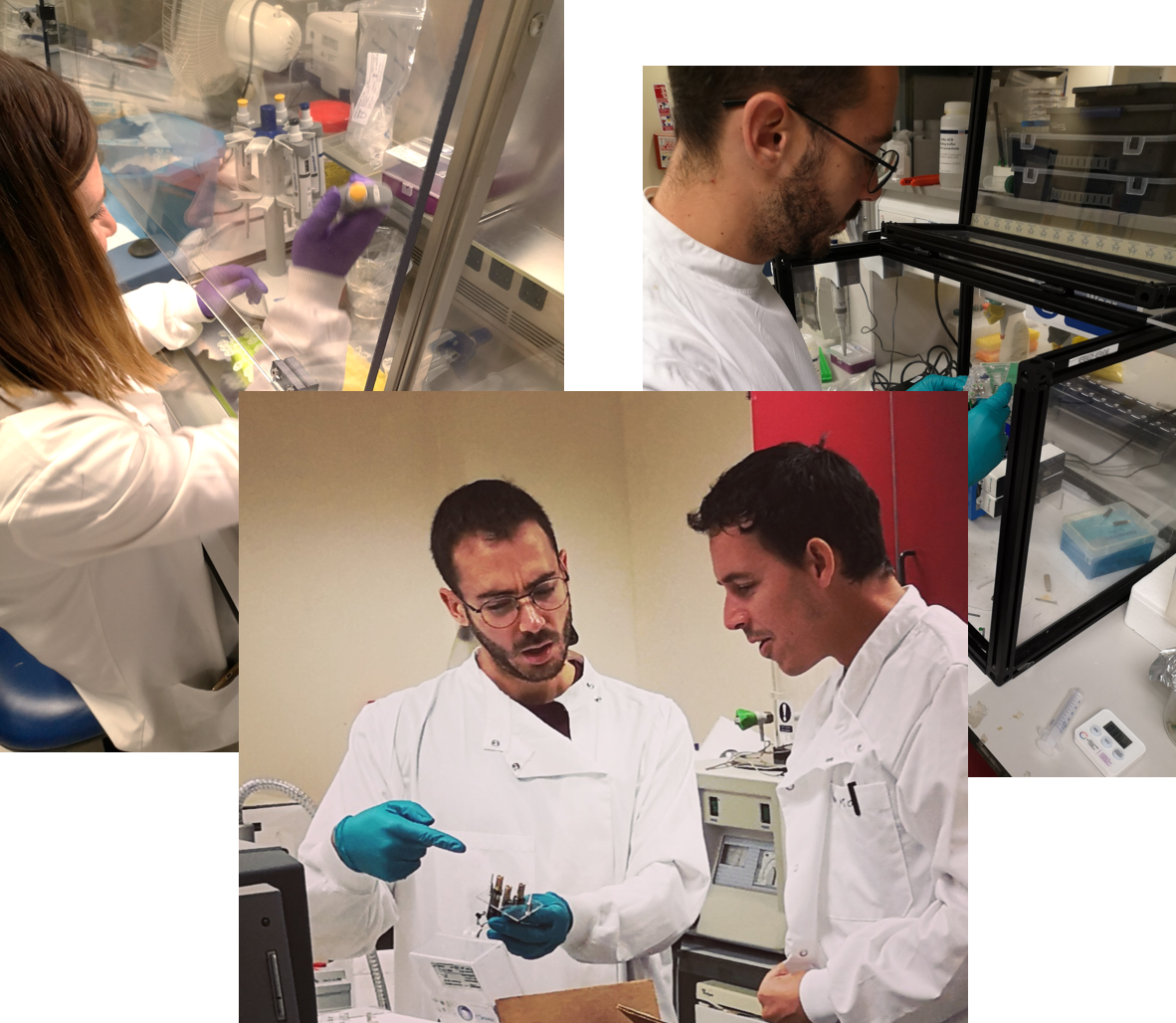 Local and International Collaborators
We are also actively collaborating with several academic institutions, hospitals and industrial partners across the UK and Europe.
UK
Dr Nick Leslie, Heriot-Watt University
Dr Nicola Howarth, Heriot-Watt University
Dr James Dear, University of Edinburgh
Dr Till Bachmann, University of Edinburgh
Dr Charlie Massy, University of Cambridge
Prof Nick Turner & Dr Isaac Garcia-Murillas, Institute of Cancer Research UK
Dr Virginia Pensabene, University of Leeds
The Electrospinning Company
Mologic
Lumira Dx
International
Dr Vincenzo La Carrubba, University of Palermo, Italy
Dr Eugenio Martinelli, University of Rome Tor Vergata, Italy
Prof Jurgen Del Favero, Belgium
Microfluidic Chip Shop, Germany
Micronit, Nederlands
Dr Jamie Rylance and Dr Shevin Jacobs, Liverpool School of Tropical Medicine, African Research Collaboration on Sepsis
Dr Kazuhiro Horiba and Dr Yoshinori Ito, Nagoya University
Prof Stella Smith, Nigerian Institute of Medical Research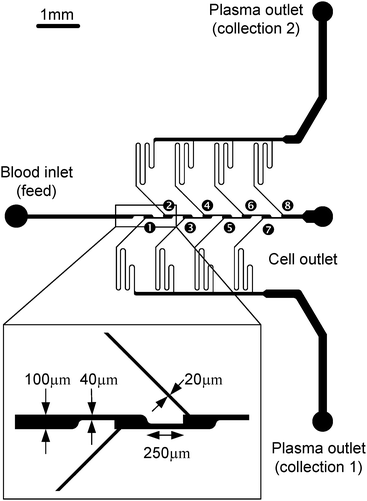 Miniaturised human blood preparation for next-generation sensing
We are developing novel devices for the preparation of blood samples, with an emphasis on pre-analytical workflows for the analysis of circulating DNA. We have developed various small-scale blood plasma separation techniques for separating few microlitres, to full 9mL clinical sample tubes. We have developed and patented techniques for robust efficient separation of cfDNA from plasma, and enrichment of ctDNA from cfDNA elution.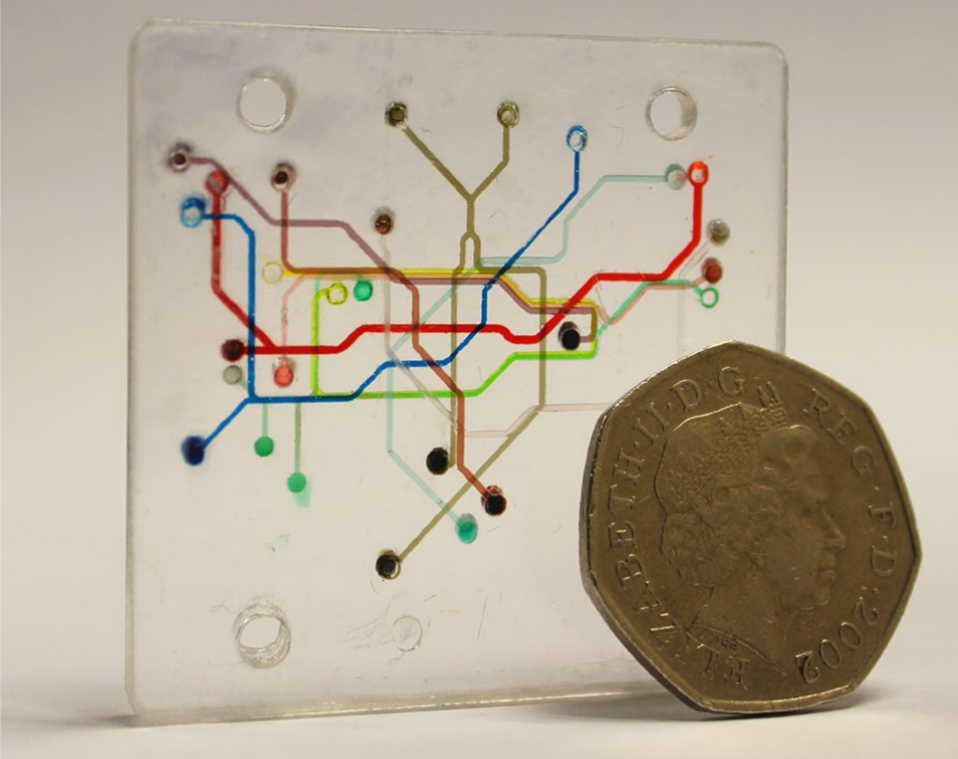 Fast prototyping of microfluidic devices
We are developing rapid, robust, cost-effective techniques for the production of microfluidic prototypes that can quickly translate into commercial products. We are keen to share our solutions and we have published several videos to help other groups get to grip with small-scale microfluidic production.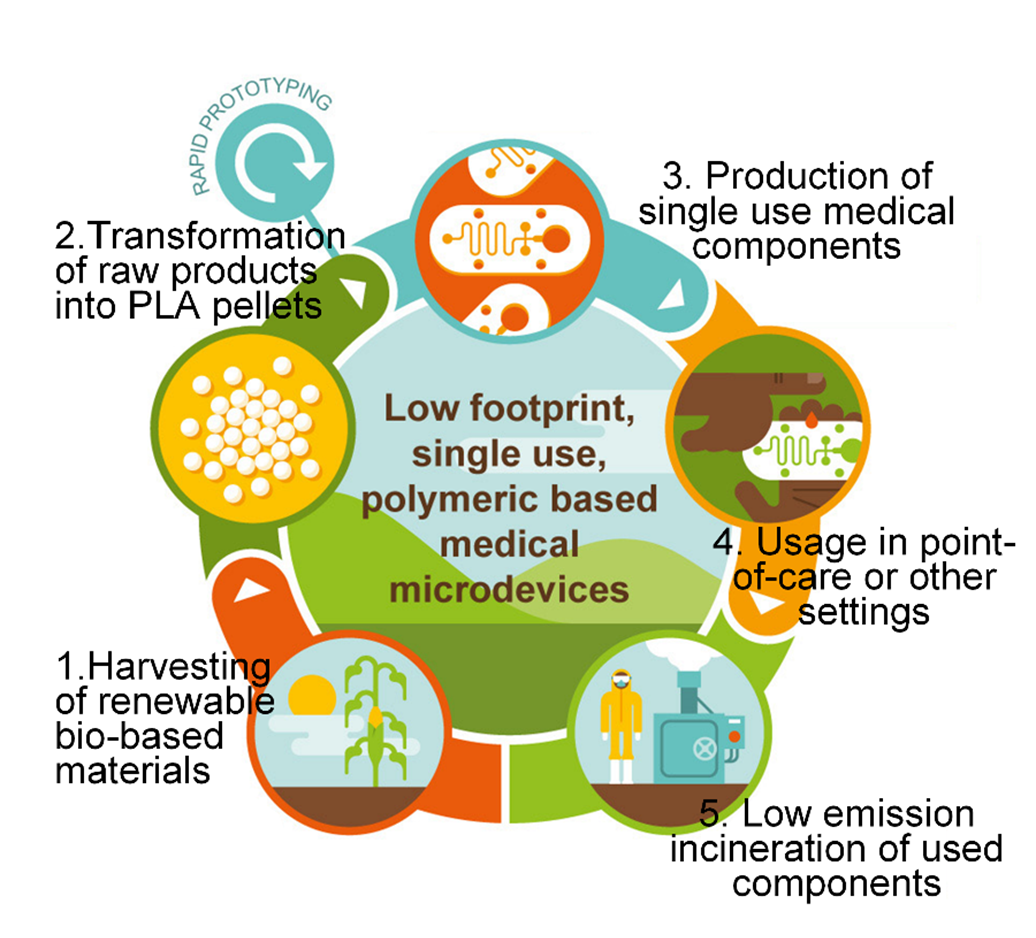 Sustainable Microfluidics
We are committed to improving sustainability in our field. We have come up with different solutions to reduce our environmental impact. Amongst other things, we have trialled recycled PMMA with our microfluidic prototyping solutions and we have developed a method to laser-cut Polylactic acid (PLA ), a biopolymer, as a substrate material in microfluidic lamination protoyping.